SIRMU-MT, INDUSTRY
AND ENERGY

The versatility of the technologies developed by the company is highlighted by the different sectors, industry, mechanical, construction, aerospace, marine and rail.

SIRMU-MT also deals with applications in the energy sector on the nuclear front, oil/gas and wind power.



APPLICATION AREAS


The applications of our technologies for the industrial, transportation and for the energy...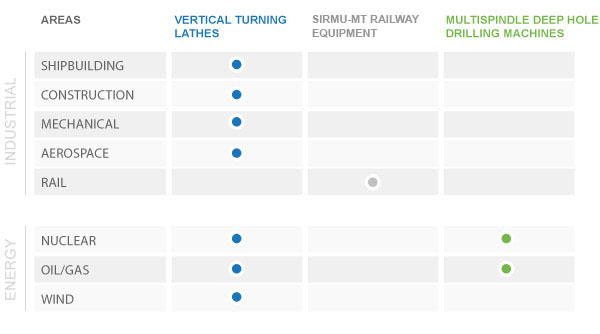 The graphic shows the current sharing based on technologies developed recently by the Company.